* 2023-24 Season Registration Opening soon / Ouverture bientôt pour des inscriptions le season 2023-24
Spring 2023 registration starts March 14 at 9h. Les inscriptions printemps 2023 débutent le 14 mars à 9h.
Welcome / Bienvenue
This is the Home Page of the Cote-Saint- Luc Figure Skating Club (CSL FSC) / Voici la page d'accueil du Club de patinage artistique Côte-Saint-Luc (CPA CSL).
Registration / Inscription
Registration for Private lessons continues on our Registration page. Please contact a coach before proceeding with any registration. / L'inscription aux cours particuliers se poursuit sur notre page d'inscription. Veuillez contacter un coach avant de procéder à toute inscription.
There will be announcement about the Winter Groups (Jan-Mar). / Il y aura une annonce sur les groupes d'hiver (janvier-mars).
If you are not sure which program to choose, please see the details on dedicated pages / Si vous n'êtes pas sûr du programme à choisir, veuillez consulter les détails sur les pages dédiées:
Please visit our new FAQ page for more information about Group lessons. / Veuillez visiter notre nouvelle page FAQ pour plus d'informations sur les leçons de groupe.
COVID-19 Rules /

Règles COVID-19
As per Government regulations masks are no longer required in the arena. However, to ensure safety of all program participants and minimize spread of Covid-19, all spectators should remain seated and respect distancing whenever possible. /

Conformément à la réglementation gouvernementale, les masques ne sont plus nécessaires dans l'arène. Cependant, pour assurer la sécurité de tous les participants au programme et minimiser la propagation du Covid-19, tous les spectateurs doivent rester assis et respecter la distanciation dans la mesure du possible.
About Us /
Qui sommes-nous
Our club is a non-profit organization supported by volunteers who ensure it continues to function in accordance with the regulations and policies of Skate Canada. You can find our club at the Samuel Moskovitch Arena located in the city of
Côte Saint-Luc on the Island of Montreal. / Notre club est un organisme sans but lucratif soutenu par des bénévoles qui veillent à ce qu'il continue de fonctionner conformément aux règlements et aux politiques de Patinage Canada. Vous pouvez trouver notre club à la Samuel Moskovitch située dans la ville de Côte Saint-Luc sur l'île de Montréal.

We offer skating programs for all ages and abilities according to standards that have been set by Skate Canada. Our
club has more than 250 members who participate in one or more of our skating programs and/or off-ice programs. / Nous offrons des programmes de patinage pour tous les âges et toutes les capacités selon les normes établies par Patinage Canada. Notre club compte plus de 250 membres qui participent à un ou plusieurs de nos programmes de patinage et/ou hors glace.
Our mission is to enable skaters of all levels to achieve their goals in a positive and safe environment. / Notre mission est de permettre aux patineurs de tous les niveaux d'atteindre leurs objectifs dans un environnement positif et sécuritaire.
Please read our policies, terms and conditions carefully before using our online registration system because by using
our online registration system you are accepting our policies as well as our terms and conditions. / Veuillez lire attentivement nos politiques, termes et conditions avant d'utiliser notre système d'inscription en ligne, car en utilisant notre système d'inscription en ligne vous acceptez nos politiques ainsi que nos termes et conditions.
Follow us on Facebook for updates./ Suivez-nous sur Facebook pour des mises à jour.


If you haven't found what you're looking for, send us an email / Si vous n'avez pas trouvé ce que vous cherchez, envoyez-nous un email: cslfsc@outlook.com.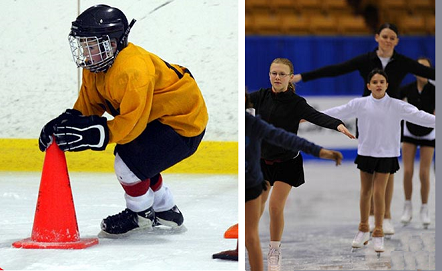 Learn to skate in group
Pre-CanSkate (age 3.5 to 5) and CanSkate for beginner skaters (Badges 1-4), are our most popular program for those wanting to learn how to skate. Unfortunately, due to Covid-19 restrictions beginner groups can only accept kids, who are able to walk on ice and get up from a fall without assistance, because physical contact between coaches and skaters is not permitted.
Advanced CanSkate is for skaters with badges 4 and up and allows you to continue to develop more advanced skills.
For more information, see Our Programs and Group Lessons and visit Skate Canada.
Apprendre à patiner en groupe
Pré Patinage (3,5 à 5 ans) et Patinage Plus (Canskate) pour les patineurs débutants (badges 1-4), sont notre programme le plus populaire pour ceux qui veulent apprendre à patiner. Malheureusement, en raison des restrictions Liées au Covid-19, les groupes de débutants ne peuvent accepter que les enfants capables de marcher sur la glace et de se relever d'une chute sans assistance, car le contact physique entre les entraîneurs et les patineurs n'est pas autorisé.
Advanced CanSkate est destiné aux patineurs avec des badges 4 et plus et vous permet de continuer à développer des compétences plus avancées.
Pour plus d'informations, voir Nos Programs et cours de groupe et visitez Patinage Canada.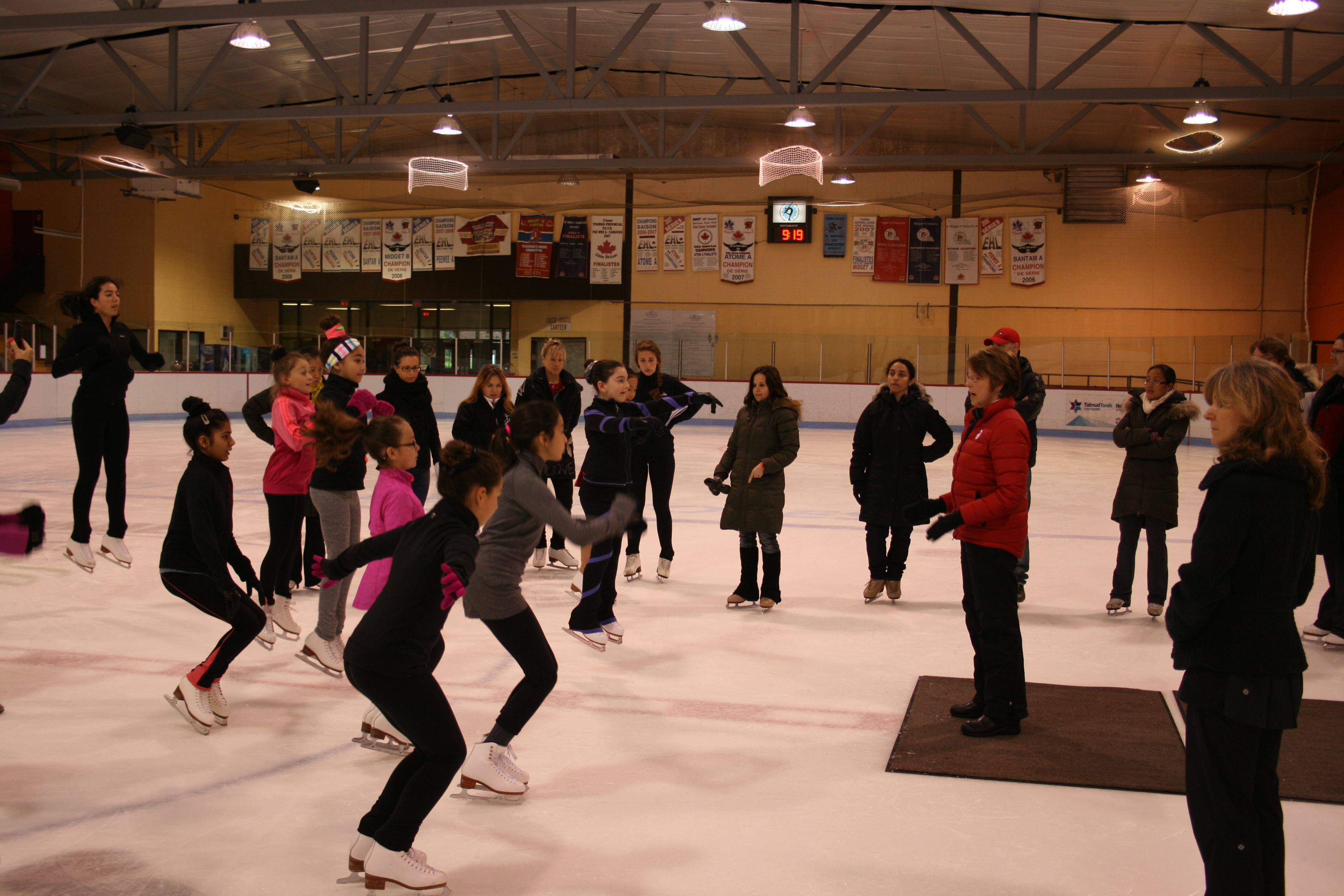 Private or semi-private lessons
STARSkate and CanSkate Programs
We offer the STARSkate program which is a figure skating program and CanSkate program for beginners.
You can also register for private or semi-private lessons (children ages 3+).
For more information on STARSkate and CanSkate please visit Skate Canada.
Leçons privées ou semi-privées
Programme Patinage Star ou Patinage Plus (Canskate)
Nous offrons le programme STARSkate qui est un programme de patinage artistique et le programme CanSkate pour les débutants.
Vous pouvez également vous inscrire à des cours privés ou semi-privés (enfants de 3 ans et plus).
Pour plus d'information, sur le programme PatinageStar et CanSkate, cliquer le lien vers Patinage Canada.