The Samuel Moskovitch arena is re-opening the week of September 21st.
Please bring the acknowledgement of risk form, completed and signed, on the day that you first access the arena.
Registration Dates
Registration for Home Club skaters begins September 14 at 8am.
Registration for Second Club skaters who were registered in our previous sessions begins September 16 at 8am.
All other skaters can register on September 11.
Registration for groups begins September 21 at 8am and ends October 11 at 11:59pm.
Welcome
Welcome to the website of the Cote-st- Luc figure skating club (CSLFSC). Our club is a non-profit organization supported by volunteers who ensure it continues to function in accordance with the regulations and policies of Skate Canada. You can find our club at the Samuel Moskovitch Arena located in the city of Côte Saint-Luc on the Island of Montreal.
We offer skating programs for all ages and abilities according to standards that have been set by Skate Canada. Our club has more than 250 members who participate in one or more of our skating programs and/or off-ice programs.
Our mission is to enable skaters of all levels to achieve their goals in a positive and safe environment.
Please read our policies, terms and conditions carefully before using our online registration system because by using our online registration system you are accepting our policies as well as our terms and conditions.
Registration
If you are not sure which program you want to register in please see the details about our different programs:
Follow us on Facebook for updates.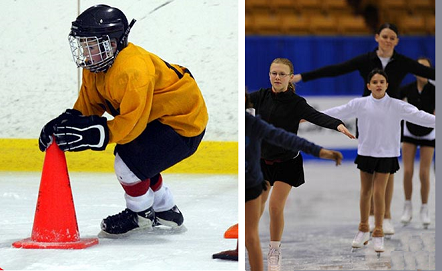 Learn to skate in group
Pre-CanSkate (age 3.5 to 5) and CanSkate for beginner skaters (Badges 1-4), are our most popular program for those wanting to learn how to skate.
Advanced CanSkate is for skaters with badges 3 and up and allows you to continue to develop more advanced skills.
Advanced CanPower is our program for those wishing to skate in hockey skates, it is often suitable for those wishing to play hockey or ringette in the future. This program focuses on skating drills and puck handling.
For more information, see Our Programs and Group Lessons and visit Skate Canada.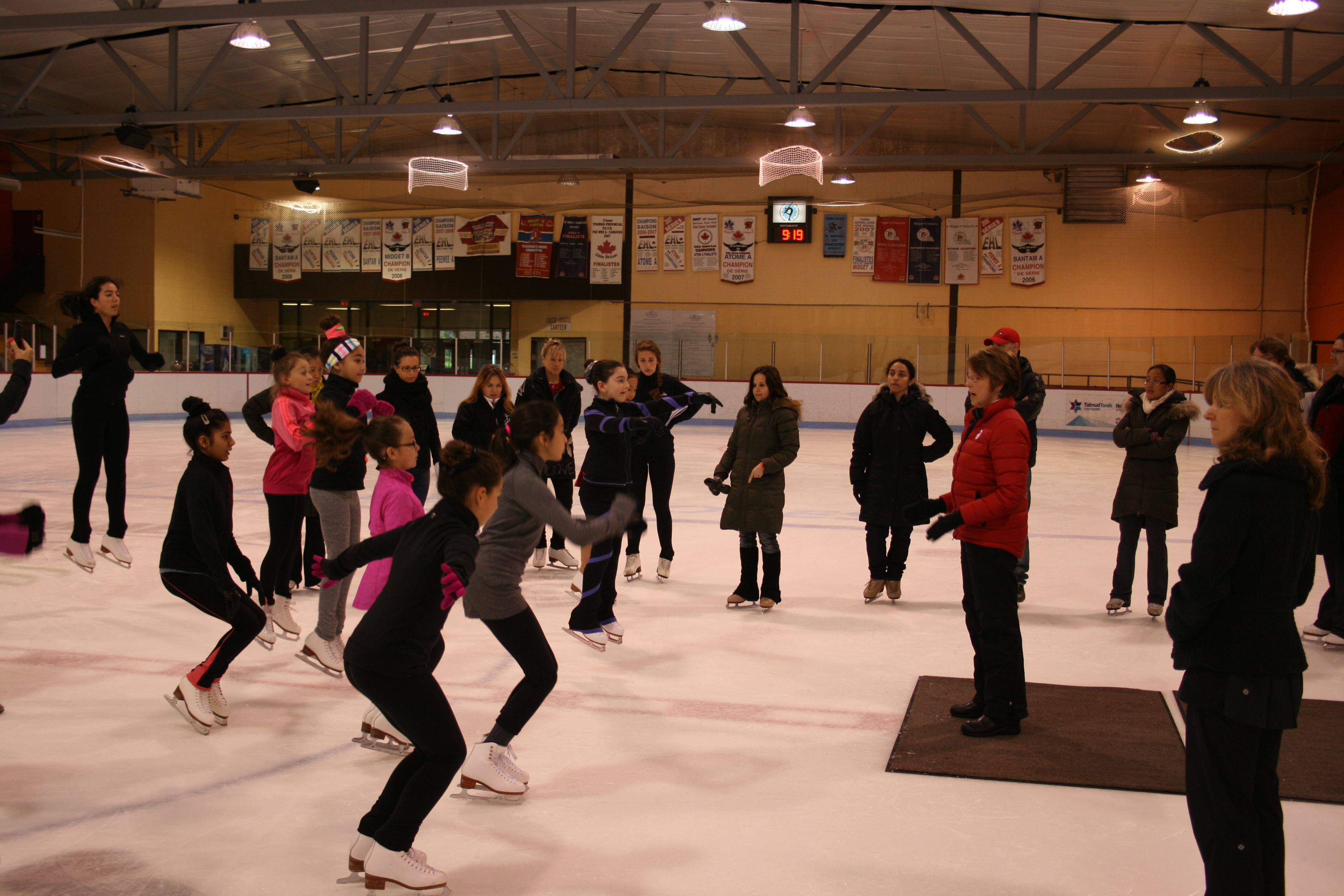 Private or semi-private lessons
STARSkate and CanSkate Programs
We offer the STARSkate program which is a figure skating program and CanSkate program for beginners.
You can also register for private or semi-private lessons (children ages 3+).
For more information on STARSkate and CanSkate please visit Skate Canada.